Regular price
Sale price
$27.50 USD
Unit price
per
Sale
Sold out
Available For Purchase October Through December (While Supplies Last)
At Fresh Meadows Farm, we strive to provide our customers the highest quality fresh organic cranberries every season. This commitment extends through all aspects of the operation. We take great care in the production, transportation, sorting, and packing to attempt to reach this goal each year and ensure the organic process's complete integrity.
Our organic certifying agent is Baystate Organic Certifiers.
We are also certified by Commonwealth Quality for food safety.
Prices do not include shipping unless stated. Local delivery and national shipping options are available. See our Delivery Options section below for more info. Visit our frozen organic cranberries page to purchase online year-round.
Shipping Info

Our fresh organic cranberries are packed and shipped in 5 lb. resealable zip lock bags. We ship fresh Monday - Wednesday (Please allow at least 12 hours for your order to be processed)

Continental U.S. Shipping Only
Local Delivery

Our Fresh Meadows Truck delivers to locations within South Eastern Massachusetts and Rhode Island. 

Truck deliveries require a 30 lb. minimum plus shipping costs. 

Contact Us if you would like to know if you qualify.

To reduce delivery costs for small purchases, we strongly encourage the formation of Cooperative Purchasing Groups in your vicinity. We have experienced some success with these relationships in the past. Contact Us if you would like to learn more about forming a purchasing group.
Local Pickup

Arrangements can be made to pick-up any time of the year. Contact Us with your request, and we will make every effort to accommodate your schedule.
View full details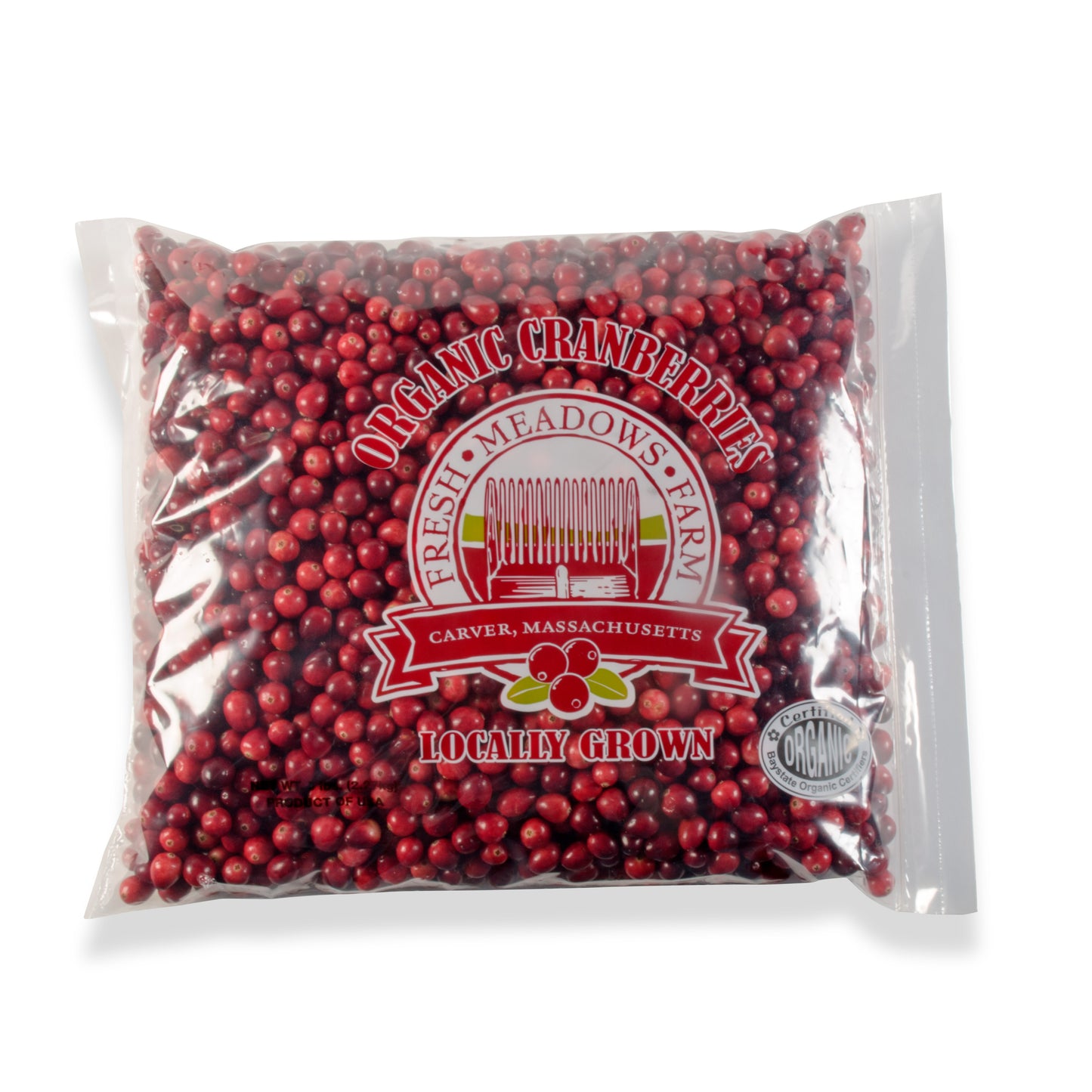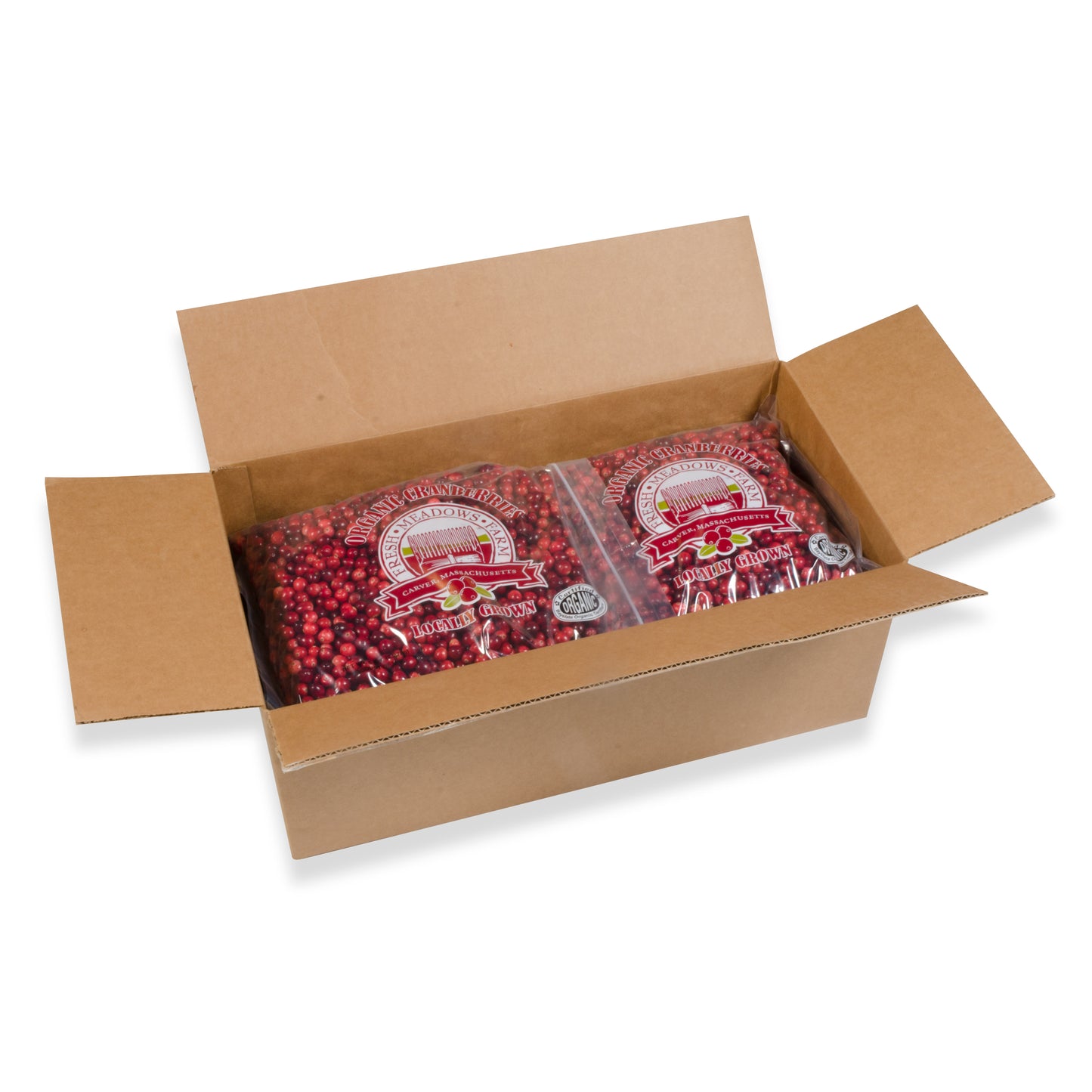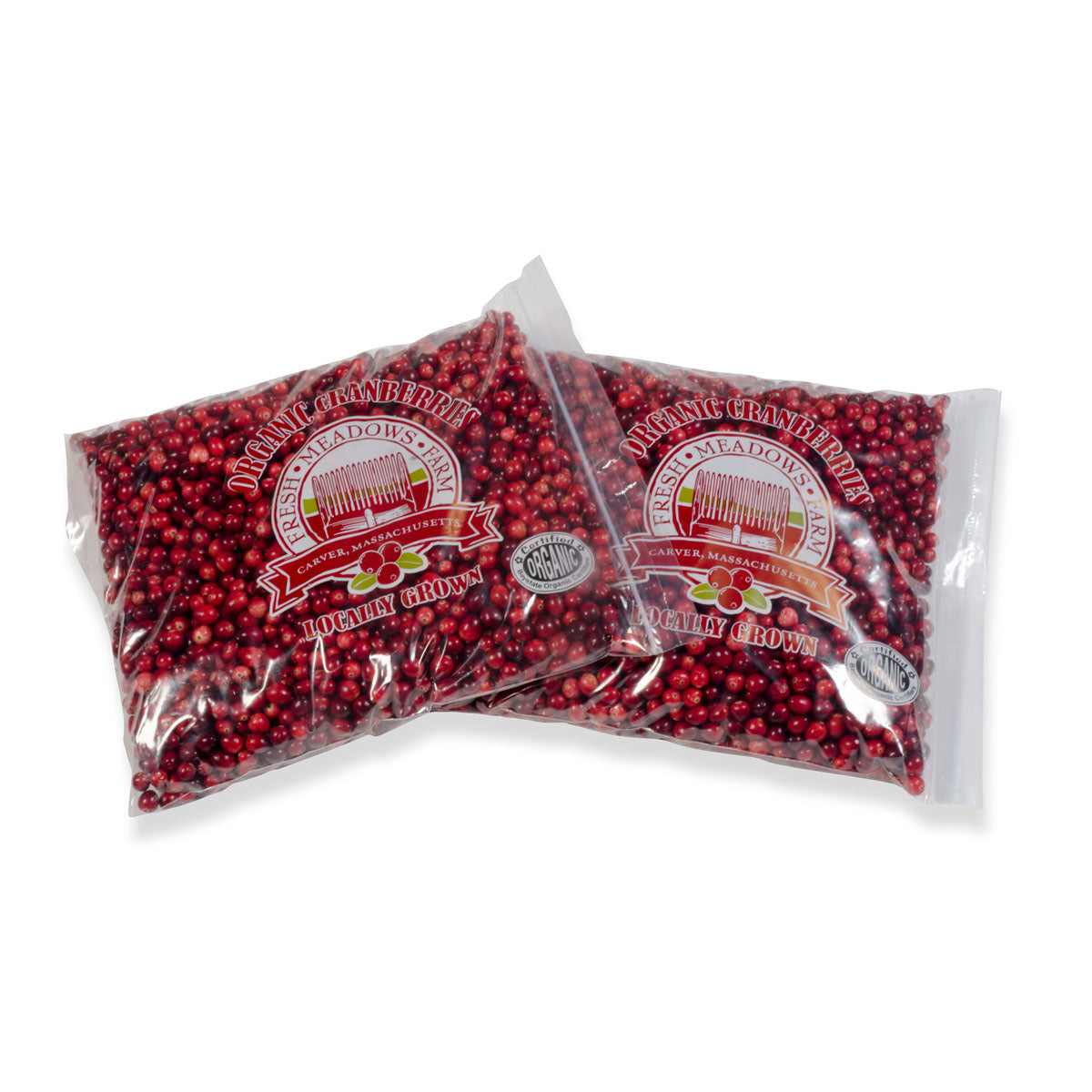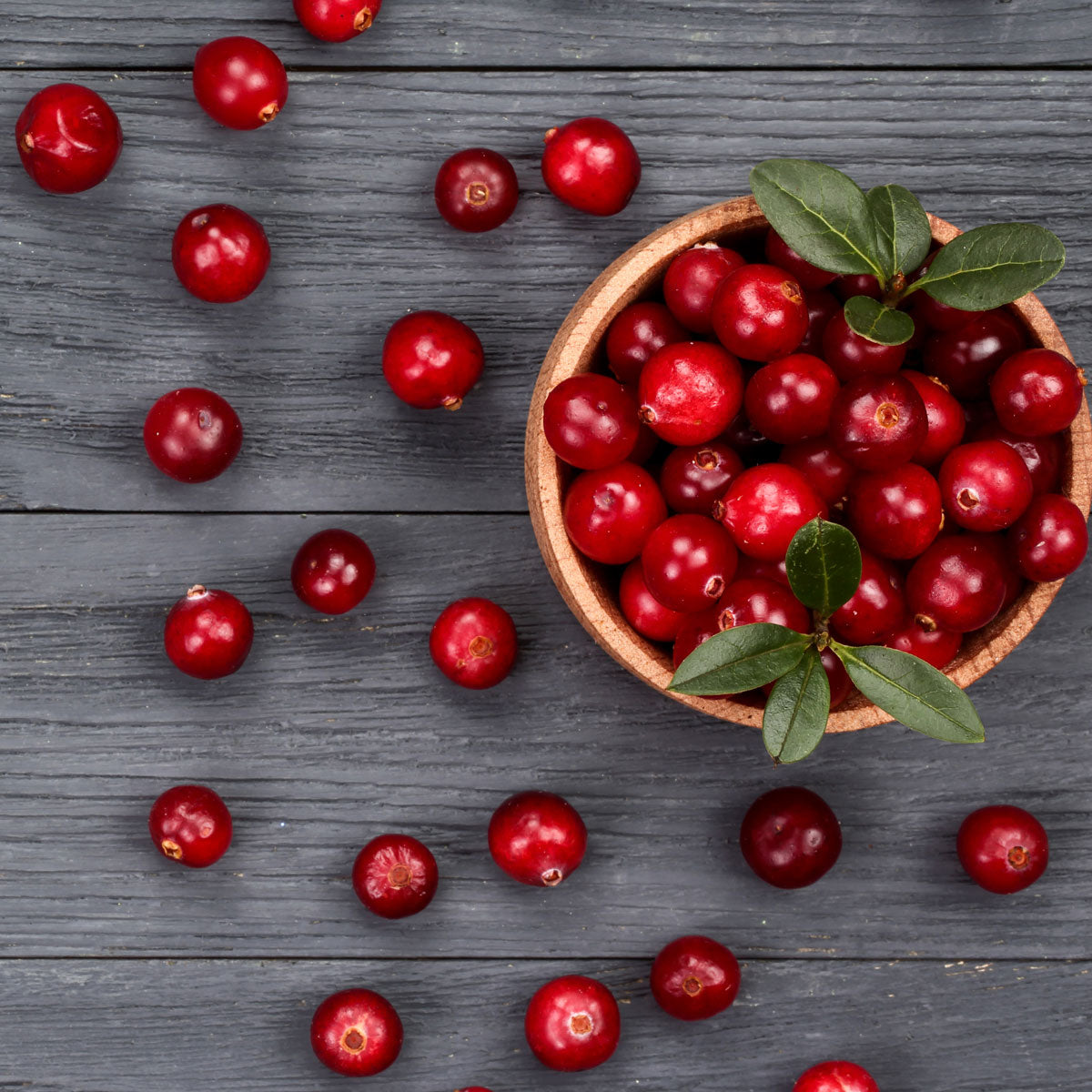 Do You know?
The cranberry is one of only a handful of fruits native to North America - the Concord grape and blueberry being the others. Cranberries were widely found in Massachusetts, as documented by the Pilgrims who settled there.
Wholesale & Bulk Orders
For wholesale & bulk frozen organic cranberry orders, please contact us by phone for the best rates and delivery options.

Before placing your order, please have ALL of the following information ready:

• Contact Name

• Organization/Company (if applicable)

• Phone Number

• Address (with ZIP)

• Quantity and Type (fresh or frozen) of cranberries desired

• Desired Delivery Date

• Preferred Delivery Method

• Desired Payment Method

• Call 508-866-7136